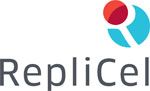 Berkley Renewables holds 91,812 of the issued and outstanding shares of RepliCel Life Sciences Inc., with the option to acquire more shares.
RepliCel is a regenerative medicine company developing autologous* cell therapies to treat conditions linked to a deficit of healthy cells required for normal healing and function.
The company's RCT-01, RCS-01, and RCH-01 cell therapies are designed to treat chronic tendinosis, damaged or aged skin and pattern baldness. The company is also developing a proprietary, next-generation injection device (RCI) for optimal clinical delivery. Each condition is related to a deficit of a specific cell type which management believes is critical to the restoration of normal function..
For more information, please visit
www.replicel.com
*Using a patient's own cells