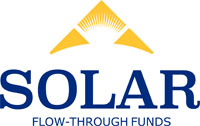 DEVELOPING SOLAR PV PROJECTS IN ONTARIO, CANADA
Through its 95% subsidiary Solar Flow-Through General Partnership (Solar Flow-Through, a division of Solar Flow-Through Funds), Berkley is developing, and will operate, solar PV projects in Ontario, Canada. Ontario is North America's second leading jurisdiction for new solar projects.
Solar Flow-Through Funds provides Canadian Accredited Investors with favourable income tax benefits during the development phases of solar PV projects in Ontario, followed by steady and attractive income once commercial operations begin.
The energy production revenue stream is backed by government-guaranteed energy Feed-in-Tariffs (FIT) and 20-Year power purchase agreements through Ontario's Independent Energy System Operator (IESO). Ontario has attracted more than C$27 billion in private sector investment since the Green Energy Act of 2009. The Ontario Government remains committed long term to its solar programs, and in 2012 the Province enacted Version 2 of its very successful FIT program. In July 2016, the IESO announced it had awarded more than 30MW of FIT 4 Projects to Solar Flow Through.
Solar Flow-Through recently issued detailed updates on their progress in Ontario. These can be viewed on the Solar Flow Through website at
www.solarflowthrough.com